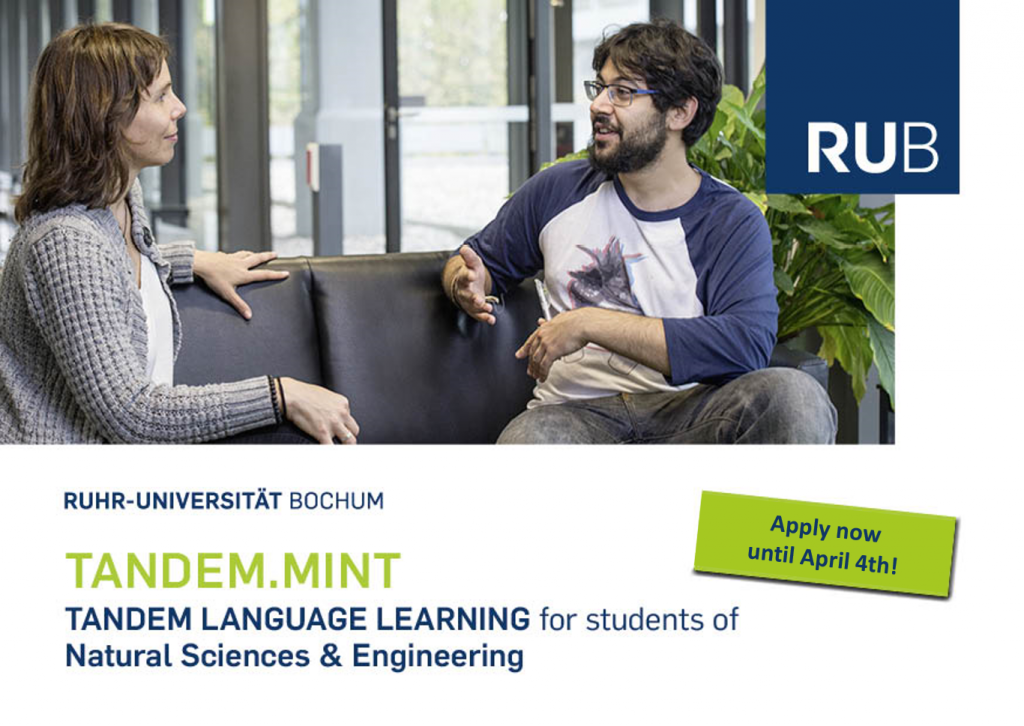 Would you like to improve your German skills – true-to-life?

Tandem.MINT, the language learning program for students of Natural Sciences and Engineering, makes this possible: Working with a tandem partner, you can practize German or another foreign language, geared towards your individual goals and in realistic situations.
The fact that your tandem partner also is studying a STEM discipline facilitates a subject-specific focus during tandem sessions and the acquisition of technical language. Furthermore, participants can practice working together in a multilingual, multicultural team and thereby enhance their intercultural competencies.
Participating in Tandem.MINT can benefit you in your further studies and in a globalized working environment.
You can now apply for summer semester 2021 – the application deadline is April 4th.
Further information and application: